Full Service Property Construction & Maintenance
ROSS Management prides itself in maintaining the highest standards in property refurbishing, remodeling and maintenance. Staffed with skilled professionals, no job is too big or too small for the firm.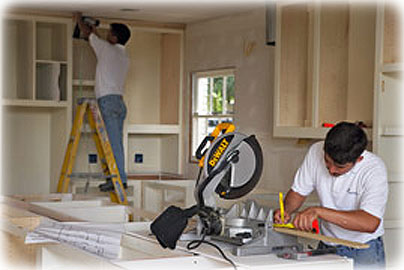 Utilize our worry-free maintenance services for all your properties
Complete property refurbishing including electrical, plumbing, foundation and more
Kitchen and bathroom remodeling
Professional lawn care and snow removal
HVAC professionals to meet your needs and keep your energy costs at their lowest
Property cleaning and preparation for new tenants


Rehabilitation & Remodeling

It just makes sense to utilize a professional construction and maintenance firm for property rehabilitation and remodeling. You achieve cost-effectiveness by having skilled labor at your disposal when you need it instead of having numerous employees on your payroll when you only need them occasionally.

Professional workers perform whatever tasks are required to prepare your property for the arrival of new tenants, ensuring your satisfaction.



Construction, HVAC, Electrical…

Experienced electricians, plumbers, carpenters, drywall experts, HVAC specialists and finishers will not only maintain your property in upmost condition, but will take care of any problems that arise in an efficient manner. No need to search the Yellow Pages when a problem arises. Just call ROSS.

Skilled project managers monitor work being performed to guarantee all codes are met and the finest procedures are followed.




Lawn Care & Snow Removal

Equipment for lawn care and snow removal is expensive. And the headache of working these tasks into an already busy schedule can be tough. With ROSS you can relax and rest assured that when the lawn needs mowing and the snow needs removal, it will be completed in a timely fashion.

You need not call when it snows, or in the spring and summer when lawn care is needed. Our workers always arrive in a timely manner.




Fully Insured and Bonded
ROSS employees are fully insured and bonded, so you can be assured you are without liability.
Guaranteed Results
ROSS Management guarantees its work and ensures your satisfaction.
Reasonable Billing Rates
You will find the ROSS' billing rates are very competitive in the industry and that work is always completed in an efficient manner.